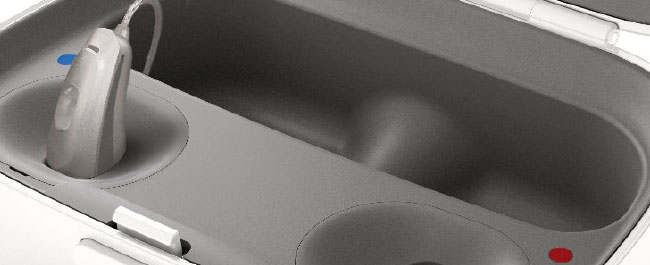 Hear without changing batteries.
The latest rechargeable hearing system from HANSATON enables a spatial hearing experience without changing batteries. How do they do it? With lithium-ion rechargeable batteries and a practical charging station, you can experience unlimited freedom and convenience.
These powerful rechargeable lithium-ion batteries provide 24 hours of running time on just three hours of charging time. Simply plug your hearing aids into their carrying and charging case at night and you'll be ready for a full day of better hearing.
Contact Livingston Hearing Aid Service for more information on the HANSATON AQ sound SHD or other hearing instruments with connectivity or rechargeability features.
– By HANSATON